| | |
| --- | --- |
| | |
| Food for Thought - one of my favorites for Waco eats. And the crossword puzzle? The Mister and I used to do them together every day. Adorable, I know. | New stadium! Exciting times for good ole Baylor. |
Baylor has the oldest Homecoming in the nation, so there are lots of traditions! We have a bonfire Friday night, the parade Saturday morning, and the homecoming football game later Saturday. All the while there are events all over campus - reunions, Pigskin Review, tours, and just a whole lot of Baylor love.
The best part of Homecoming this year is that we were there with a group of the old crew. There is something truly special about the friends you make in college. Even though I hadn't seen some of these ladies in years, it felt like we could pick up right where we left off. We reminisced about our college days, caught up on life lately, encouraged each other, and laughed a lot. We laughed all weekend long, the kind of laughter that is balm to the soul.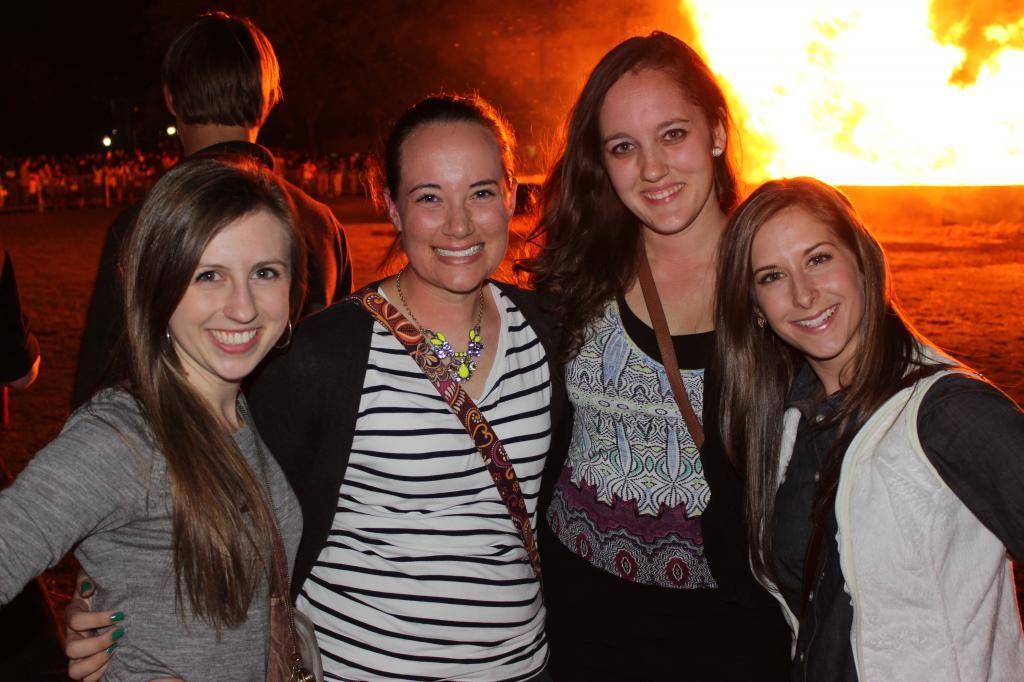 "Homecoming" is such an accurate term for last weekend's festivities. Baylor and Waco are such a part of me now; my heart knew I was

home

when I walked onto campus. College was a time of such growth. I learned so much about myself and the woman I want to be. I met some of my dearest friends and experienced so many things for the first time. I grew so much during those years in Waco, and Baylor is part of who I am.

Then when the weekend is over, we packed up the car and came home to Houston. We stopped in Cypress to pick up the pupsqueak before driving into town to our apartment. That route takes me through the place I grew up, and lands me in the place I am now. Houston, of course, is

home

to me. I love this city. We have so many adventures here. I am learning to navigate this great big world, and Houston is such a big part of that journey.

My heart calls both places home. Both places are precious to me, and both places are part of who I am and who I am becoming. But loving both as home reminds me that I don't know what all God has in store for my life. There will be other places I call

home

. I want to be open to change, and I want to keep my heart open to every place I go.

After all, my true home is with Jesus.

"For we know that if the earthly tent we live in is destroyed, we have a building from God, an eternal house in heaven, not built by human hands."
-2 Corinthians 5:1

While I hold my home-places close to my heart, let me always be willing to go where called.

What places do you call home?
How have the places you have called home formed you?
How do you keep your heart open for the next adventure?

This past weekend was Baylor's homecoming, so the Mister and I headed up to Waco to meet up with several of our old friends. We visited some of our old favorites and explored the new additions.