Oh how I love the beach. Beach vacations truly make me feel like I'm getting away. We almost decided not to go to Port Aransas, since we leave for Israel
this weekend
. (
Oh my goodness, so excited!
) But the beach was calling to me. And I'm so glad we went!
The mister and I made quite a road trip out of it. We started with a stop at Sonic for a little indulgence: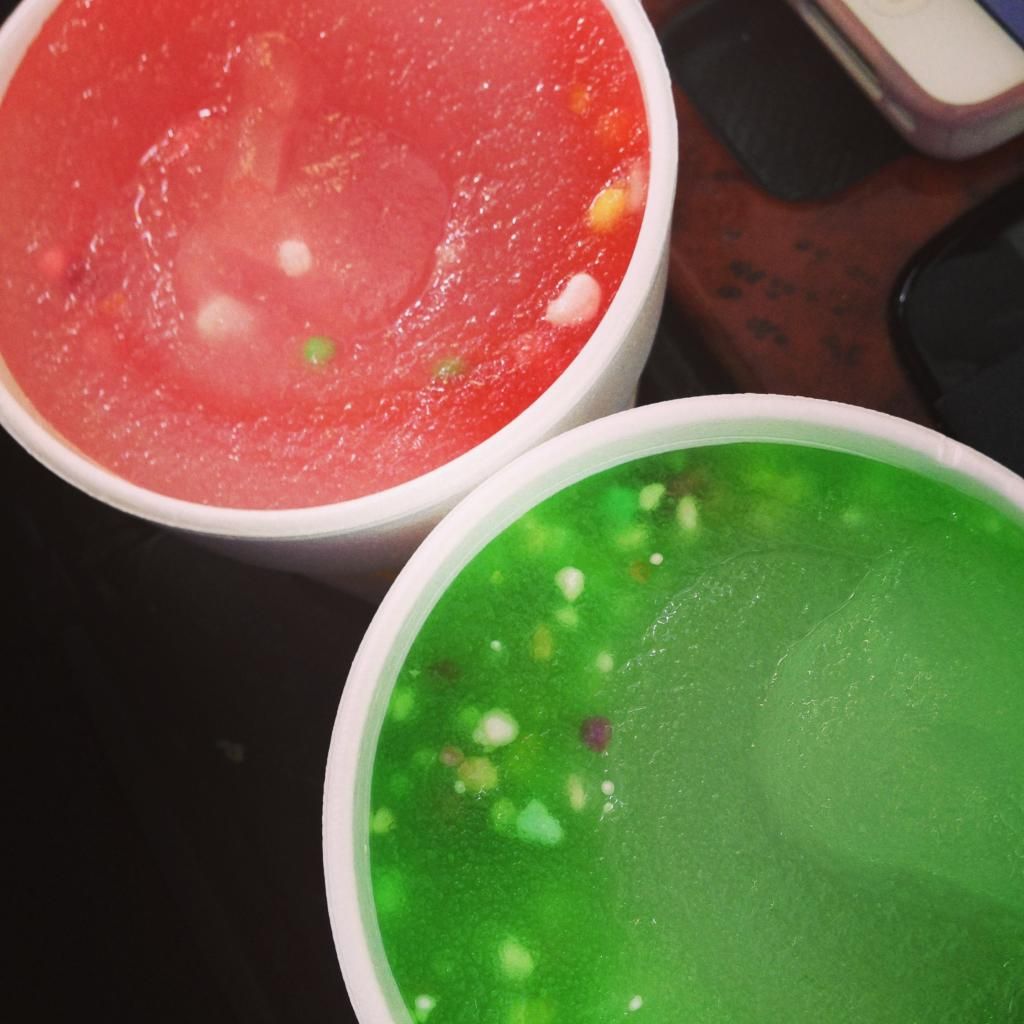 Yes, those are Slushes. Yes, there is candy in them. Yes, I do know that I should not put things in my body that look like they should glow in the dark. Yes, I am a little ashamed. Yes, it was delicious.
After a long drive, we finally made it to the beach house that Sean's family had rented. It was an adorable circular little house on stilts, just a few blocks from the beach. It was getting late when we arrived, so we hung out with the family a little while before heading to bed.
Saturday, we woke up bright and early to the smell of coffee and sunshine streaming through the windows. We spent the morning at the beach, soaking up the sun, playing frisbee, boogie boarding, and enjoying the salty air.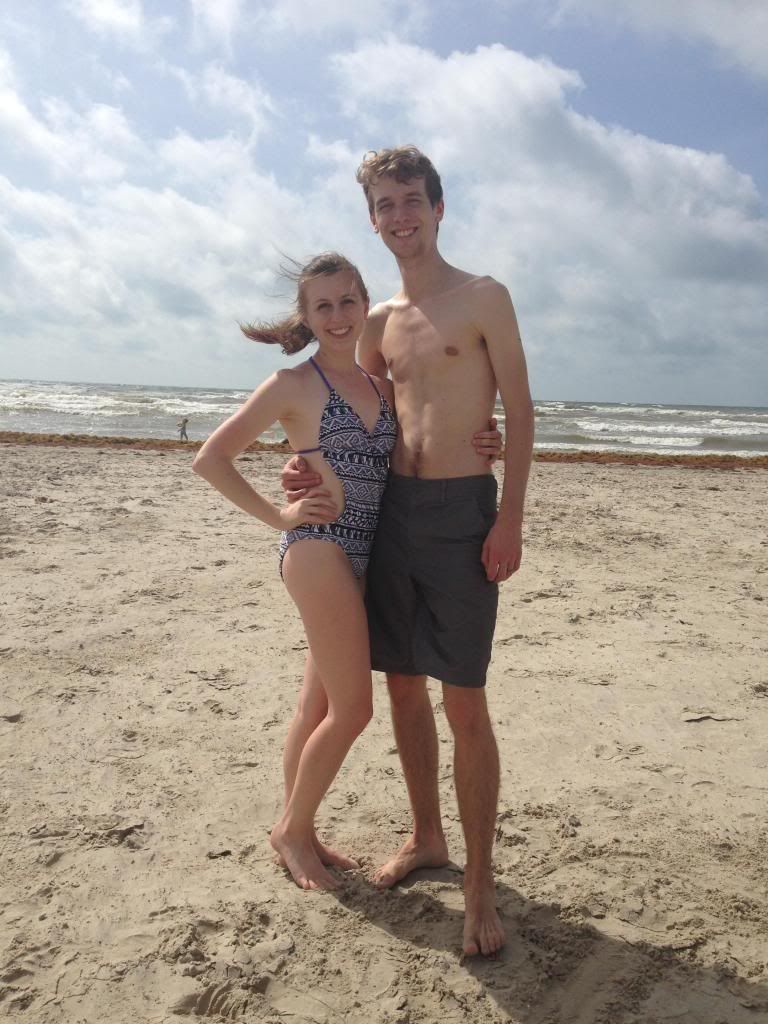 Around lunch, we headed back to the house to eat sandwiches and clean up. Then we headed into Corpus Christie to play some mini-golf and drive some go-karts.
This is about my luck: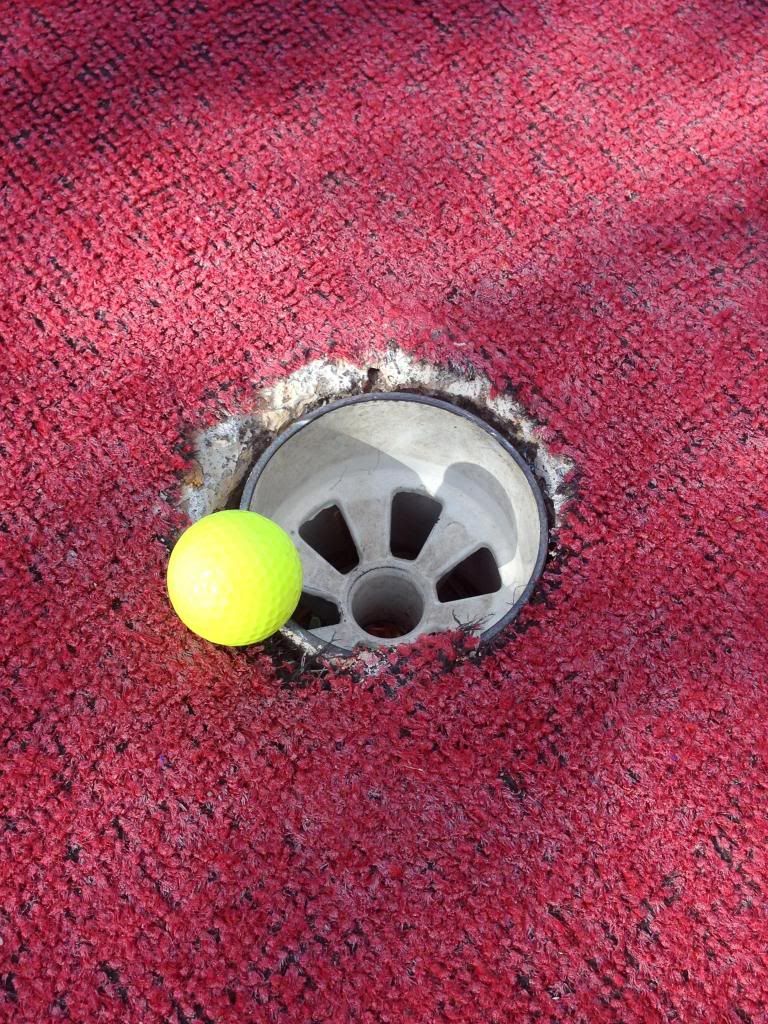 womp womp.
We all raced on the go-karts the first round, but I chose to sit out the second round to take some pictures and watch this professional: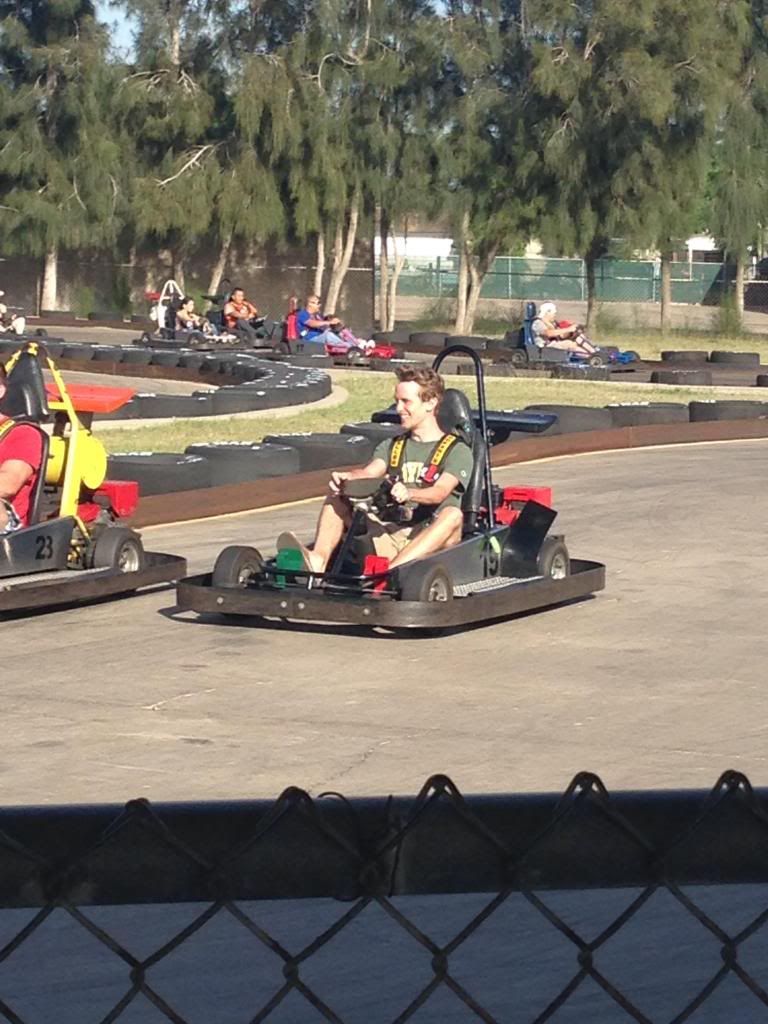 All in all, we had a wonderful vacation. It was a great little getaway, and I only wish we could've stayed longer!