Have I mentioned how much I love fun runs?
I love the themes and the after-parties and the costumes and the crowds and all the festivities. The 5k Foam Fest was a 5k run with obstacles, which was so fun! Most of the big obstacles were inflatables. And they were covered in foam. And I loved it. We also climbed over a rope net, crawled under some wires through the mud, ran across a floating path, and crossed the finish line by going down a huge inflatable slide. So. Fun.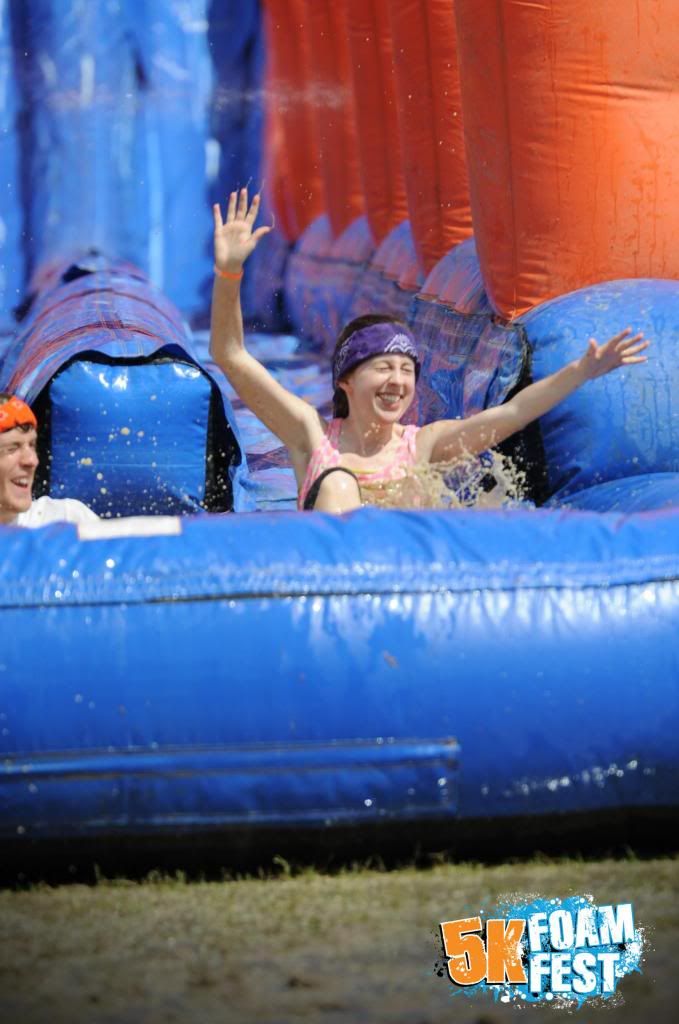 Go get some exercise! You'll have a blast, I just know it.